Spoilers ahead
Netflix's Marvel series have so far been thoroughly enjoyable, standing out among the sea of superhero shows thanks to their use of great action, characterisation and uncompromising violence. Daredevil's second season is the absolute pinnacle of the genre and I can honestly say it's one of the best seasons of television that I've seen. Many people would retort with 'well then you haven't seen enough good shows', but among my other favourites are Boardwalk Empire, House of Cards and True Detective. The fact that Daredevil can compete with these is a testament to just how good the series actually is.
The original season of Daredevil was the first foray into Marvel's dark Netflix universe. It had amazingly choreographed fight scenes, compelling drama and a villain you could empathise with. The backdrop of a deeply corrupted Hell's Kitchen made the series appeal to those who wanted a more Nolan-esqe Marvel story. While in many way it was groundbreaking, in others respects it followed the formula of a more traditional comic-book show a little too closely. In particular, the climax of what was essentially a final 'boss' fight with Wilson Fisk felt a bit cliché . However, it did leave enough threads dangling to be picked up in the second season.
Season 2 is The Dark Knight to Season 1's origin story, improving on everything that the first season did so well and expanding upon Daredevil's lore. The most noticeable development is that the acting has significantly improved, largely thanks to the introduction of Elodie Yung's Elektra and Jon Bernthal's Frank Castle/Punisher. The Punisher in particular is one of the most complex and brutal characters I've seen for years. He is a human wrecking ball, massacring dozens of criminals with everything from guns to knives. It is great to have someone who is the polar opposite of Daredevil and who can still make Matt deeply question if the criminals he fights actually deserve a second chance. Castle takes as much punishment as he gives, as evidenced by one one scene in which he is brutally tortured by an Irish mob boss and only laughs in the face of drills piercing his flesh. His inner demons come through in scenes with Karen Page and, in particular, Daredevil. When he reveals his origins, it's heartbreaking and probably one of the most emotional scenes in any comic-book related media. The Punisher has finally been done justice and no one could have done it better than Bernthal.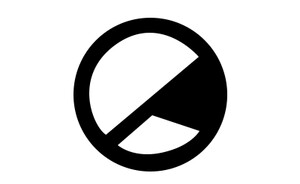 Similarly, Elektra is another great character who brings out a different side to Matt. She is another of Stick's (Scott Glenn's) disciples, but follows his teachings more literally; in other words, she loves killing. She is one of the few people who really understands Matt as both a man and a vigilante. Despite her bloodlust, she is also the only woman that Matt can truly love, as he feels she is the only one who comprehends him. It's great to see Matt being totally honest with someone who knows what he does, something that he can't do with his best friend Foggy.
What she brings out in Matt is also a great subversion of the superhero genre. Unlike more recent Batman portrayals, who yearn to live a life where they don't have to be a vigilante, Matt would rather only be Daredevil than be his lawyer alter ego. He constantly misses trial dates for his law firm and solely admits to Elektra that he 'is not alive' if he isn't Daredevil. Another interesting dynamic between Matt, the Punisher and Elektra is that both these new characters kill and despite Matt's initial efforts, refuse to change. It is refreshing that Murdock eventually comes to accept the pair's methods and even admits that he too might kill 'just this once'.
Matt's rejection of his non-Daredevil relationships is also compelling. He is mostly angry and brooding throughout the whole second half of the season, constantly fighting with Foggy and his love interest Karen. The former constantly berates Matt about his lifestyle, who in turn grows angry at his friends concern, while Karen feels isolated due to neither letting her in on the truth. By the end of most superhero shows, the characters would make amends, but Daredevil is more realistic. Every character is human and humans can't always reconcile, even when the battle is over. Nelson and Murdoch shuts down and the three best friends go their separate ways. While saddening, it is also surprising to have a Marvel show that doesn't want everything to be concluded in a positive way.
Daredevil excels as a drama above all else. It has some of the best fight scenes and cinematography in an action show, but the relationships between its characters are the real highlight. Every person has their own problems and complexities and they are not always resolved in a clear-cut way. I watch all of Marvel's TV series, but at the end of the day, most of the characters in Agents of Shield or Agent Carter will deal with their differences and find a way to overcome their personal demons. That is not the case here.
I haven't even touched on season 2's story (which was great), or even the insane stairwell fight sequence, as there is so much to like. This is why Daredevil stands above the rest and why it has become one of my favourite shows, because it focuses on being a drama first and an action series second.
Daredevil season 2 is available in its entirety on Netflix.