With several different examples at our fingertips, the idea of a reboot, sequel, or spin-off in media is far from an alien concept. New interpretations of old ideas can ensure that iconic franchises in modern pop culture can be far more representative of the world around us today. However, the risk lies in the implementation of nostalgic elements catering to the memories of the original audiences or the alternative danger of alienating those who loved the franchises the first time round.
Monster High Has Been Through It All
Monster High, a much-beloved doll-line, turned webisode series, turned television movie franchise, that gripped adolescents in the early to mid-2010s. In terms of reboots, sequels and spin-offs, this series has truly been through it all, and it's a miracle that fans have remained faithful to the series for over a decade.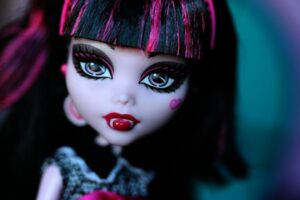 After the launch of the doll line and webisodes in 2010, the first considerable change to the franchise was the introduction of computer-animated direct-to-video films. The change from 2D to CGI was embraced by fans as the films provided new canon material in a lengthier format, the webisodes were around four minutes long each, whereas the films ranged between 45 to 75 minutes. Fans really enjoyed all the new content they were being given digitally that coincided with the release of new character dolls or different versions of those they already knew and loved. The addition of feature-length films helped to boost the franchise to a new level, playing a huge part in it becoming a billion-dollar franchise after its first three years. From 2010-2015, Monster High was at its best, in terms of creativity, fan support and engagement, media productions, and most importantly, sales. It is unsurprising that the Monster High fandom remains loyal and proud of this series to this day, with many fans finding great comfort in the message that the line has; that it is ok to embrace your own 'freaky flaws'.
2013 saw the spin-off franchise Ever After High makes its way into the toy and webisode industry, with Mattel capitalising on the digital age and successful premise of Monster High, but instead focusing on the children of famous fairy tale characters. Although this series was less popular than its predecessor, it was undoubtedly successful, even having a few series specials picked up by Netflix. The series however saw a decline in popularity following the release of Disney's Descendants in 2015 (a franchise with an almost identical premise), which inadvertently (or not) caused the cancellation of Ever After High in 2016.
By 2016 Monster High sales had fallen, and Mattel decided that the best way to keep the franchise afloat was to reboot it. The reboot of the franchise was, to put it bluntly, a failure. The story as fans knew it was changed, and a new fictional universe forced out the loved one that had been built on for six years. I do not think the change in animation style was detrimental to the franchise, as the art style was good and very different from anything in the media at the time, however, changing the origin stories of Monster High and its characters, even writing some of them out of existence, was a very poor decision from Mattel, and it cost them greatly. After facing anger and backlash from fans who were saddened by the drastic changes in characters, not to mention the lack of diversity, creativity, and quality is put into each new line of dolls, Mattel announced in 2018 that the franchise was being discontinued.
This, however, was not the last time we'd be seeing Monster High as, in 2020, Mattel relaunched the franchise with doll releases from cult favourite horror films, followed by the announcement of an animated TV series and live-action movie musical set to be released in 2022. I feel that Mattel is directing this reboot to a much greater standard than the previous one, as they have balanced the franchise appeal between new and old fans very well. They have done this through the release of reproductions of the original wave of dolls, along with new Haute Couture versions for collectors to marvel over.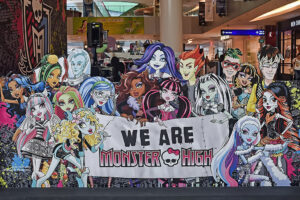 There has been a trailer released for the movie musical (and a leak of the entire movie on Facebook), set to debut on Paramount+ in October 2022, and its release has come with mixed reviews. I will be the first to admit that the trailer does not give me high hopes for continuing the stories I grew up loving, with major changes being made to beloved characters Draculaura, Clawdeen Wolf, and Lagoona Blue. I think the movie will appeal to new fans of the franchise, but it does seem to have brought out a dark side in a fandom once very much united. But it's not all doom and despair for this reboot, with Mattel and the Monster High team taking great steps in diversifying body types for the characters and their dolls, something that was notably missing from the original waves. They have also made Frankie Stein a non-binary character, a change that I feel makes a lot of sense with the origins of the character.
I think it's fair to conclude that after each reboot and revival the Monster High franchise goes through, it creates an even better legacy for the original. Fans can look back and hold the version they grew up with in high esteem. The new, less successful versions make fans love the original that much more.
Megan Eynon-Daly
Girl Meets World and Fuller House: Nostalgic Premises & New Audiences
It feels as though the 2010s and the pandemic era have been the age of the 'reboot/sequel/spin-off', with popular shows from the noughties and nineties being brought back to life. So, do these successors alter the legacy of the parent programs? In short, no. I will explain why with the examples of my two favourite spin-offs from the past decade, Girl Meets World and Fuller House. The sequel shows to Boy Meets World (1993-2000) and Full House (1987-1995) respectively.
Starting with Girl Meets World, and the general obsession Disney and Nickelodeon had around that time with regard to rebooting their old shows and movies, spinning off two shows together for a new project. Girl Meets World continues the story of 90's high school sweethearts Cory and Topanga by centering the plot around their teenage daughter, Riley. Retrospectively, this show was problematic and strange. It in no way lived up to the insane legacy, storylines, and character development of Boy Meets World, however, I do not feel like it tarnished the legacy of its predecessor. Why? Two entirely different generations were bearing witness to it, and the messages in one show landed well to the audience that was watching it, and also allowed the ones who had enjoyed it previously to pick out the bits of clear nostalgia – old cameos and revisiting an old universe from their childhood – no matter how badly many storylines were handled. Honestly, in separating the two shows, it really helped that they were not even shown on the same network. Had Girl Meets World been shown on ABC Family, an American cable channel owned by Disney, as its parent show had, it firstly would have been miles better, delving into real-world issues and character growth, and secondly, had it been bad, it wouldn't have been separated from Boy Meets World as it has been able to.
We can still revisit the Boy Meets World universe and not think too much about Girl Meets World. However, that being said, the nostalgia bait in Girl Meets World was handled well, and it was clearly very important to the casts and creators that nods to the past were well executed – which they were. Overall, I think this is the main reason why Girl Meets World hasn't ruined the legacy of Boy Meets World, and Boy Meets World remains a timeless classic.
Disney definitely did other reboots well, Raven's Home was a show I genuinely enjoyed because it carried the same tone and Disney-based target audience as the old show – they had been on the same network so it wasn't hard to recapture that old magic. The 1987 movie Adventures in Babysitting, remade by Disney in 2016 and starring Sabrina Carpenter, was another fun reboot because the attempts to update the older film weren't cringey or annoyingly obvious – it was just a modern-day take on a well-loved show.
The next show, Fuller House, on Netflix, was another remake of a classic 90's show, but this was way better. Netflix as a platform already allowed this show to thrive in a way Girl Meets World never could, handling much more mature themes with much more freedom in the nostalgia it chose to explore. I personally feel as though the show was made for that original audience, allowing them to revisit those old storylines and characters with their children and say "look we grew up on this", but this version works in the 21st century, with love triangles, and modern-day romance trouble, and phones and technology. It's no longer that "boring old show mum watches", it's a show kids in the modern day can love, and their parents can sit with them and love the old characters. The premise is almost identical but in a way that doesn't feel forced, it's natural and funny. Yes, it has elements of the modern 2010s' cringe but it is not a family show without just a bit of that.  This show doesn't even need to worry about tarnishing the reputation of its predecessor because it just flows so nicely from it, without copying it, trying too hard to be as successful as it, and also being able to stand alone from the parent show enough for the classic old show nostalgia and legacy to be strong. It is just a really good little spin-off.
I think the crux of the impact a spin-off or sequel has on its original depends on the time between shows, and how they utilise, or rely upon, nostalgia throughout the show. A show like Pretty Little Liars: Original Sin has only just come out, a mere five years after the original Pretty Little Liars wrapped up, but it doesn't rely on nostalgia. Instead, it ties the two shows together as if they are related but not intrinsically linked. They are not looking for old jump scares or plot points; they are just taking a pre-loved universe and making something new out of it. This is also the case when it comes to mashup or sequel shows such as Bunk'd (a spin-off from Disney's Jessie), Sam and Cat (a successor to both Victorious and iCarly), and Suite Life on Deck (the sequel show to the Suite Life of Zack and Cody). Taking old characters and ideas and making new plots and scenes, whilst adjusting their direction to different audiences, or audiences who want more of the same pre-loved universe.
Rhianna Saglani