In 2014, Albert Maysles released a documentary charting the life of one of fashion's most iconic women, Iris Apfel. Now available on Netflix, this is a must-see for anyone who is a lover of fashion.
Through his simplistic and raw style Maysles paints a picture of Apfel which is both satirical and moving. From her jewellery collection to her marriage Iris is an open hearted romp through both the wardrobe and the life of a woman who enhances our understanding of the impact and the importance of fashion. Beyond simply providing entertainment, this documentary also provides the audience with an opportunity to consider their very notions of 'style'.
The history of fashion is, of course, a long and varied series of new tales, ventures and strokes of genius. The quest for the chic, the eye-catching, and the trend setting is one which has influenced our conceptions of beauty, class, employment, and emotional state for countless generations. So, in this ever changing world of corsets and flapper dresses, neck-ruffs and pencil skirts, one has to wonder- what exactly is 'style'? It's a word we all use and think we understand. Yet, ask anyone what constitutes as 'style' and the definitions could be endless.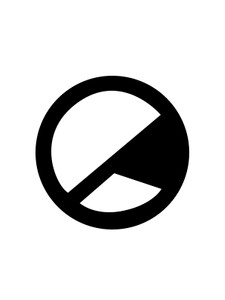 Years ago, the young Apfel was taken aside by Frieda Loehmann who said 'You're not pretty and you'll never be pretty. But it doesn't matter. You have something much better. You have style.'  In the years following this event Apfel would go on to become a world renowned fashionista, designer, and business woman. At 94 years old, she is still inspiring and amazing the world of fashion with her unique and quirky taste, and her innate understanding of 'style'. This is a woman who represents an ultimate goal of the fashion world. She asserts herself and her imagination through what she wears- creating outfits so layered and interesting that they become pieces of art to be marvelled at, revealing something new with every closer look. She doesn't wear clothes for the sake of seasons or fads but for her own gratification and understanding of 'chic'. And that is what defines her style.
It is easy to forget that the concept of fashion and style are different; though not mutually exclusive. Fashion is the aesthetic, the here and now, the finite look we aim to embrace each passing season and year. But style goes much further. Style is that x-factor, the je ne sais quoi that oozes from a true expression of oneself through both clothing and lifestyle. As Apfel proves in this heartfelt and glorious documentary, style is carried and not simply worn.
Apfel is a woman whose clothing, jewellery, and trinkets are shared with the world simply for the joy of creating or finding something which makes you think 'Yes!' From those iconic black frames, to her Ostridge mini bar situated in her illustrious home, Apfel proves that whether or not a person is in the fashion industry, style is for anyone who is courageous enough to be themselves and assert their tastes, whether they be with the tide or against it.
Iris (2014) Directed by Albert Maysles, is distributed by Dogwoof.