Before their show at The 1865 on Sunday, I had the chance to sit down with Scottish indie rockers The View and put questions to them in typical The Edge style. The sun was shining into the venue's spacious dressing room, and their resident chef was cooking chilli for the band. An ever so slightly road-weary Kyle Falconer (vocals and guitar) and Kieren Webster (bass) limped their way from the tour van and seemed at ease as we chatted.
Hi guys! Have you been enjoying the sunshine in Southampton?
Kieren Webster: Yep!
Have you been here before? Or played here?
KW: Yeah, loads of times. But no, never this venue; The Guildhall or the Joiners normally.
And you've been on the road for a couple of weeks now. Is it taking its toll?
KW: A wee bit. You start off in a good routine, waking up at like twelve maybe one. That's early. Then eventually it's like five o'clock. It's just sleeping on a bus with fifteen other people. It could take its toll one anyone. We've got the crew and a support band, The Stamp, a band from Liverpool.
So what do you guys do to keep yourselves occupied when you're on the road?
KW: Anything really. I brought some dominos on this tour but we haven't broken them out yet. I've tried a couple of times but it never really went down that well.
Kyle Falconer: Aye! Normally just consists of playing guitar and listening to The Beatles. Listening to music and chatting, really.
Rockstar clichés then? You guys put up a picture of you all having a pre-show FIFA session.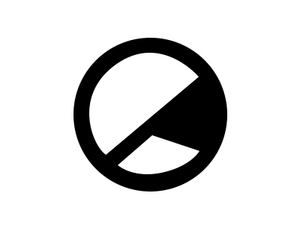 KW: Yeah, Pete the guitarist loves playing FIFA. Me and Kyle don't really play it but the rest of the guys have got this tournament where they're trying to get Notts County to the Premier League. They've been doing that for the whole tour.
Are you football fans then? Dundee United?
KF: No, not really.
I was going to ask if you'd been watching the Old Firm derby.
KW: The rest of them were. But were sleeping. We were the last to bed last night so the last up. But the others weren't happy. They're all Celtic fans, I think they were just angry 'cause they got beat!
Do you find that the whole process of touring gets repetitive when you get this far into the tour?
KF: Yeah, because we've played all these places so many times you end up going to the same pubs! But we've never played at this end of the city.
KW: It's like being on holiday [the weather], it's beautiful. Not like Glasgow. It rains every day.
You guys have been playing the same setlist every night. Do you find that helpful? Do you get in a groove with those songs?
KF: Well, we find it works well with those songs because we do them every day. But it's hard to fit all the songs in now – there's always curfews so you've just got to play the ones that you need to. It's hard!
KW: You pick the set to be as good as possible, so I suppose if you change it, it's not going be as good as the one you've picked to start with.
I saw you guys a couple of years ago at Hard Rock Calling. Obviously that's a totally different vibe from one of your own gigs.
KW: Aye; it was a pretty good vibe at that festival though.
KF: It ended in tears that night. We were meant to go to Glastonbury the next day but ended up missing it 'cause the coach broke down.
What do you think of the venue then? It's newly re-opened.
KF: I like it. It's cool. It just seems a bit quiet on stage. It's weird.
KW: No there's a limit to the sound here [because of the houses nearby].
I see you've got some Irn-Bru in here. That's obviously an essential, a stereotype essential. What's the main go-to thing you ask for on your rider?
KW: Sandwiches. It's the first thing people grab when they get off the bus.
KF: A big carcass of chicken. Crisps.
KW: The rum gets pretty mental later on as well. You have to get on the rum early or it goes.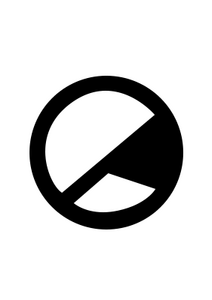 So what keeps you motivated to keep going? 
KW: We need to tour to get paid. So that's a good motivation to keep going! But it's like an impulse that you can't control.
You started your career so young, you must have gone straight into music?
KW: Yeah, exactly. And I think you always think that there's just one more hit that you're going to write. That your best song's yet to come. You just keep trying to get it.
Yeah, you sometimes get bands like the Foo Fighters or even The Black Keys who have got so much bigger in the last few years.
KF: Yeah. It's like what happened to Queen. They had one big hit and then it all went to shit and they were living in a bedsit again. Then they got big again.
KW: So yeah there's not that much money in it, but it still beats a real job.
KF: We always say it's mental though. 'Cause our techs, crew and management earn more money than we do. It's a weird one.
KW: But you get to travel a lot, you get to see a lot of the world. That's a good thing. Like we just got back from a European tour and that was spectacular city after spectacular city. Vienna to Zagreb to Budapest. Stockholm. That's a good side to the job, going and seeing all these places.
What was the best place you visited? Gig and city-wise?
KW: City-wise I thought Zagreb was good. We've been to a lot of those places before but not with a day off. So that was good. We got a chance to go and see a bit more. Budapest was amazing as well.
KF: [In Budapest] we were with a magician that showed us round there as well. That was good. Showed us some shit.
So your last album came out in September and you did a few shows then. Have the crowds been responding better to the songs now that they've had a chance to learn those a bit?
KW: Yeah, those gigs were kinda to test the water.
KF: Yeah, when you first start playing them people used to turn away a bit. But now they know them the people sing the words to the songs and you just have to perceiver with it really.
Ropewalk got a pretty good response with critics, 8/10 in NME and Q. Do you think bands like yours need that kind of thing to help them? I know I stopped believing what NME said a couple of years ago.
KF: It does help. But sometimes it can get you down. Some of the shit they say. It's like some people are out to get you? It's better to not read them.
KW: Yeah, it's better to not read your own press! Obviously you get some good ones, some bad ones. Maybe you just read the good ones!
The View are touring the UK through April 2016. Ropewalk is available to buy now.