Spirit Of Rock's Ramblin' Man Fair works hard – and succeeds – in capturing the true atmosphere of a rock festival, by the fans and for the fans. It celebrates all subgenres from classic and prog rock, to blues and country, to the most modern itinerations of the genre.
Ramblin' Man began it's life only last year, but returns in 2016 to Mote Park in Maidstone, Kent, after a show which led to it being dubbed by Classic Rock magazine as Britain's Best New Festival. In the works of Led Zepplin, they really are ramblin' on.
From the 23rd to 24th July, the festival will continue to offer a diverse range of acts that offer tributes to legends and podiums to newcomers and next-big-things. Saturday headliners Whitesnake need little introduction after more than 35 years of rock and championing blues rock around the globe with a discography spanning 12 albums, the last of which was released only last year. Their Sunday counterparts, the American Black Stone Cherry, spent several years opening tours for everyone from Lynyrd Skynyrd to Nickelback and even Def Leppard and Whitesnake themselves, before truly jettisoning into the rock mainstream in 2014 and earning their place on almost any stage. Fans will look forward to hearing tracks from their newest album, Kentucky, which was released only at the beginning of April.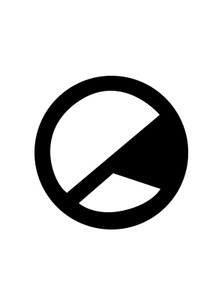 The Prog In The Park stage offers highlights in the form of Uriah Heep, The Zombies and Procol Harum across the weekend, while the Outlaw Country and Blues stages will be the destination for fans of new sound. The stages are headed by the likes of Hayseed Dixie and Warren Haynes, but they will also give the chance to shine to rising and lone stars. Whiskey Myers are the bastard offspring of Led Zepplin and Hank Williams Jr. that deliver hard rock with a country fried twang, while Pat McManus is an unsung hero of British rock, playing with 80's trio Mama's Boys before splitting off and embracing the blues on a solo career.
Regardless of your chosen rock flavour, Ramblin' Man will have something to offer. It offers a friendly, relaxed atmosphere; as much as any rock festival would want to, anyway. The festival's location offers easy access to the continent, for those wanting a summer of music around Europe, and will boast local food and drink including it's own beer festival. Glamping options are available, as are VIP tickets which include access to a special bar with viewing platform of the stage.
Ramblin' Man will be held 23th to 2th July 2016, and tickets are available to buy now, with a weekend price of £130.