Following the success of its first two years of life, excitment is growing for The Somerley Tea Party as the festival looms on the horizon. The stages have been announced, and Junk will be taking over the Galactic Wall. Elsewhere Hypercolour and Percolate will host the Dog Kennel Woods, whilst Enter and Drumfunk will be at the Big Top.
Prices will go up on the 17th April as final tickets will be released, excitement building, and what with the weekend now being under eight weeks away, who can we be looking forward to at Somerley's picturesque estate?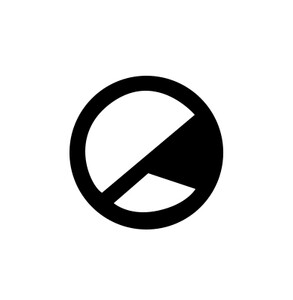 Headliner Annie Mac cannot be missed. Her sets are always breathless, unrelenting and bewitching. She helms one of the most iconic radio shows in the country and officially starts the weekend for up to 7 million listeners every week. Annie Mac Presents has become a prestigious platform for a generation of up and coming bass line junkies and the series saw its sixth instalment last year. Mac knows how to pack a dance floor and stack a setlist. She also knows her way around an awesome hairdo, one thats produced an equally snazzy logo that looks damned fabulous on a T- shirt. The Irish DJ is no stranger to Southampton having taken her Annie Mac Presents tour to Switch in October of last year and then bringing Mixmag Live to Junk in January 2016. The Annie Macs party faithful in the South Coast will undoubtedly flock to see her once again at Somerley. She shapes the musical landscape and artists that are graced with a shout out often rocket up the charts, occasionally up to number one such us Disclosure or Clean Bandit. Annie Mac is an authority and tastemaker in high demand from festivals and super clubs around the world and is certainly worth her star billing at The Somerley Tea Party 2016.
With impeccable timing STP headliner Annie Mac recently picked up High Contrast's 'Remind Me' as her hottest record in the world right now. The intoxicating Drum and Bass track is the lead single from the Welshman's next untitled release. It features a sample from none other than queen of soul Aretha Franklin! Respect, take care TCB. Lincoln Barrett is the man behind the ones and twos and is not only one of the biggest and most respected names in the game but is also an olympian…of sorts, certainly qualified to take to the stage in June. Barrett alongside Dizzy Rascal and Danny Boyle programmed the music for the athletes opening parade at the 2012 Olympics which saw him reach an audience of over one billion! What an illustrious Welshman! Although on that particular occasion his Drum and Bass was a bit too festive for the athlete's leisurely walk, nobody wanted to twinge a hamstring with any impromptu shape cutting. He went for something a little more relaxed instead. At Somerley Tea Party expect nothing of the sort from Barrett and more along the lines of the incendiary 'Kiss Kiss Bang Bang' or 'Days Go By'.
High octane DJ Dan Pearce had a huge 2015 with the release of his debut mix album Fries With That, whose discs are fittingly titled main course and dessert. Eats also launched his own label and events series, Edible. To top it off he then won the title of Best British DJ at the DJ mag Best of Britain awards 2015. The gluttonous gorging continued this year when he stepped up to join the fabric compilation series with Fabric 86, a mix that lit up with the full spectrum of house. Track 'Entrance Song' announced the arrival of the Bristolian in 2011 with some smooth funk and a trampoline bass line, and ever since Pearce has played some of the biggest clubbing institutions in the world.
Joy Orbison hit the ground running with his debut single 'Hyph Mngo'. From then on he has coalesced house, garage and jungle into his progressive repertoire. He bucks the industry with the leisurely pace he goes about releasing new material but that can be forgiven when you run two record labels. Hinge Finger which he runs alongside Will Bankhead and SunkLo, which he runs alongside his regular studio partner, Boddika. His collaborations with Boddika are as enchanting as they are exhilarating with 'Mercy' and 'Dun Dun' the exemplars for mesmeric house. Peter O'Grady has gone from Fruit Loops and 8-bars in his formative years to something transcendent and the showcase sound of the Dog Kennel Woods at this summers' Tea Party, an absolute must!
Tickets are available here from £35 for a Saturday day ticket and £55 for the weekend.