Let's be real; we've all thought about it, haven't we? As we've stared at our screens, watching all those interviews on YouTube, we've felt that pang where we just wished that we knew those stars. We wished that we could go for a pint, or have a karaoke night, or just gorge on ice cream, and get to know the person behind the famous persona that the world knows and loves. In this week's edition of Closer To The Edge, our writers discuss those people in the limelight that they would love to know just that little bit better.
Shia LaBeouf
For my celebrity best friend and lifelong companion, I'd like to humbly submit Shia LaBeouf as my candidate. We'd hang out and have a smashing time, and I'd feed him, take him out for walks and all the stuff you're meant to do with a best friend. For our first hangout sesh, I'd rent all the films he's ever been in, no matter how terrible (because I'm a self-sacrificing best friend with a high cringe tolerance), sit and watch them with him and the rest of my housemates in totally immersive silence, then maybe grab a shake from Scoops afterwards and laugh about all the good times we've shared. We'd keep it casual, you know, probably with a trip to karaoke at The Stags or
something thrown in, and we can take loads of photos and put them on Instagram and Snapchat and all the other things. I don't have Instagram, but I'd get it especially for the occasion. Why did I pick Shia, you ask? Because I think he needs a friend, to be honest, and he seems like a fun, motivational, go-getting guy who would be perfectly happy to stand there, motionless, while I write up my assignments and shout 'JUST DO IT' when I'm flagging a bit and my dreams are stubbornly remaining dreams. What's not to love?
words by Eleanor Joyce
The Front Bottoms
The Front Bottoms would literally be the coolest people to hang out with. Their gigs already feel like a party with your best friends, so how incredible would it be to go clubbing with them? Imagine them in Jesters, hooking the DJ up with drinks to control the playlist. Or going for a drink with them, completing the Fellowship Challenge at The Hobbit – knowing them, I don't think it would take long.
They're a band who are happy to hang around after gigs to meet people, go for a drink, have a chat about near enough anything. They seem like the most laidback people and like they would be up for anything – I would probably go to Jesters for once if it involved going with them.
words by Carly-May Kavanagh
Emma Watson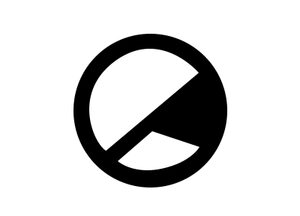 Emma Watson seems like one of those people that I couldn't possibly get tired of! She has become a truly inspirational human being with deeply-rooted principles, charming wits and a very bright past as the greatest character I've had the chance to come across. Apart from her unquestionable acting skills, what I appreciate most about her is the absolutely wonderful way in which she has chosen to contribute to the world: campaigning for gender equality and actually taking a year off from acting to get more insight into this troubling issue.
I really wouldn't mind going out for coffee to this great little place she knows and loves (or pretty much wherever) and talk about the latest book on her Goodreads group, some other books, how she met so many strong women from all over the world (and Tom Hanks), or how much we love Hermione Granger (which would probably take hours). I'm pretty sure I wouldn't leave without feeling inspired and motivated to do something greater than my essays!
words  by Thea Hartman
Dave Grohl
Dave Grohl is the epitome of cool.
The so called "nicest guy in rock and roll" always come across as just that: the nicest guy. Whether it's stopping mid-song in order to kick out some asshole starting a fight in the crowd, allowing a fan on stage to play the drums for one of their songs, offering a drink and free tickets to a couple of trapped miners in Australia, reverse protesting the Westboro Baptist Church (twice) or writing to the Cornwall council asking for them to alleviate their noise restrictions on teenage heavy metal band Black Leaves of Envy, Grohl is a genuinely kind, chilled and all round cool guy. But not only is he one heck of a guy, he's also one of the most prolific musicians IN HISTORY!!! When you've toured the world and recorded albums as part of Tenacious D, Queens of the Stoneage, Foo Fighters and Nirvana, you're bound to have some kick ass stories to tell and some quality advice to give. He's also been known to start mosh pits at live music nights in bars he's been at for interviews, so a drink with Dave Grohl sounds like the greatest thing ever. And I don't even drink.
The lead singer and guitarist of my all time favourite band, Dave Grohl is my ultimate role model and hero in life; he's the musician, actor, director, writer and all round genuinely decent human being that I aspire to one day be like.
"There is no right or wrong—there is only your voice… What matters most is that it's your voice. Cherish it. Respect it. Nurture it. Challenge it. Respect it."- Dave Grohl, 2013.
words by David Mitchell-Baker
Jennifer Lawrence
I would love to hang out with Jennifer Lawrence because she seems like one of the few celebrities out there who is truly laid back. Despite her sudden and impressive rise to fame, she has largely stayed the same; making jokes, playing pranks on cast mates and treating her fans to hilarious interviews in which she often overshares. I admire her determination to be okay with who she is despite what others might say, and I especially admire her ability to stay grounded in what must be such a crazy environment, and under unbelievably intense scrutiny and pressure. Jennifer Lawrence is an actress who genuinely seems to be beautiful on the inside as well as on the out. She seems to have a sweet nature, a kind heart and an admirable ability to laugh at herself when she does something embarrassing *cough* repeatedly tripping up at important awards shows *cough*. I have a feeling that a day spent hanging out with her would be one of the most fun and unforgettable days of my life. Her crazy antics on camera as well as behind the scenes make me think whatever we would end up doing, I'd laugh so hard I'd cry.
words by Becca Barnes
Patrick Stump
"Everyday you gotta wake up and be yourself, even if you suck, especially if you suck, because no one else sucks like you suck"
 Coming straight from the fingers of Mr Patrick Stump, otherwise known as Mr Voice-Of-An-Angel, the frontman of acclaimed rock band Fall Out Boy evidently makes a side-living as Twitter's resident ray of sunshine, constantly brightening random fans' days with 140 characters of genuine inspiration and quick-witted quips. So not only is he multi-talented (some quick trivia: he can play over seven instruments, and played every single instrument on his solo-album during FOB's hiatus, Soul Punk), and super friendly with his fans, but he's one of the most genuine and appreciative rock-stars making waves out there right now. And I'll be damned if I don't want a best friend like that. Thnks fr th mmrs, Patrick; what a guy.
words by Sophie Trenear
Paul Rudd
This article would have been more-accurately titled 'Closer to Paul Rudd' for that's exactly where I wish I could be.
Often the most enjoyable aspect of the films he stars in (sorry, Will Ferrell), there appears to be no actor working today who mixes hilarity with humbleness and admirable restraint, check out The Fundamentals of Caring, quite like Rudd.
I will admit, with some shame, that my first major impression of Rudd was Halloween: The Curse of Michael Myers Tim & Eric's bizarre (genius?) Celery Man sketch. As I watched him strip dance on the computer monitor, and as I stared transfixed as he flaunted his body comedy prowess, I soon found myself  – like Cher from Clueless – "majorly, totally, butt-crazy in love." The man was even responsible for making me reconsider my favourite superheroes (sorry, Batman) as his hilarious turn as Ant-Man now tops the list.
So, Paul, if you're reading this: I guess you could say I Love You, Man.
words by Rob Jones
Lady Gaga (2011 era)
Of all the celebrities to hang out with, one that would certainly be the best is the wacky-legend that is Lady Gaga. But I don't want the 2016 'new-age' Gaga that sounds like a country-rock chick that left the X Factor at bootcamp stage, but rather the '0ld' Gaga famous for hits like 'Bad Romance' and 'Born This Way': the Gaga that wasn't afraid to express her  individuality both in person and through her music. While I would have several hopes for our date (yes it's a date…), I just think that her unique personality would make for an unforgettable day. She would certainly chose an interesting attire to wear (bring on the meat dress!) and would have some quirky one-liners that exhibit that entire lack of social filter that I myself have and love. As for the location, we would have to go for a cheeky Nando's because we both are not up for any of the upmarket malarkey (we're too down to earth for that), while at the same time I would love to compete with Gaga to see who could handle the hottest chicken. After that, all we would need is a trip to The Edge to dance the night away in sassy, funky and completely crazy style. Who knows, she might even invite Beyoncé along! A date with Gaga, I wanna be that G.U.Y….
words by Bruno Russell
Chris Evans
Everyone has that one famous person that they'd love to be their best friend for life and mine is Chris Evans! Yes, most people only know him from his role as Captain America (Who wouldn't?) but my appreciation for his work and his personality stretches beyond that.
The first film I probably saw with him in it was Fantastic Four (2005) and as a child, it stood as a good superhero film. His witty and charismatic personality just shone from his role as Johnny Storm, and from that moment, I knew that I liked him. There was this one moment in my life that I'd decided to watch a bunch of his films and it was my recent viewing of his 2006 film Cellular that really made me want to be his homie.
If I could, I would definitely go to Nandos with this guy because I think it would be great to talk over dinner about how he has developed as an actor, as well as his foray into directing and filmmaking.  He has this quote that I love that says "All my good movies, nobody sees," but I have and I can agree that he adds something special to them all.
Chris Evans holla up at me and we can get Nandos.
words by Tina Munyebvu
Matty Healy from The 1975
I would love to meet and befriend Matty Healy, the front man for The 1975. He's someone that I look up to: he inspires me. I would love to go to a coffee shop with him for an afternoon and pick his brain. In his interviews he's honest and he doesn't care if his opinion will offend some people, he wants his voice to be heard and to me that is so inspirational. Personally I remain quiet on some topics just in case my opinion isn't valued which is why Matty is someone I would love to speak to. Another reason I would love to have a coffee with Matty is that I'd love to hear all of his inspiration behind The 1975's music. I adore them as a band, I'm going to go and see them live in December, and I'd love to hear about the creation process that he and the band go through before releasing a single/album out into the world.
words by Sarah Rendell
Emma Stone
Admittedly, my list of celebrities that I'd love to be friends with is a pretty extensive one. Daniel Radcliffe, Andy Samberg, John Boyega, Alicia Vikander, many of the others in this article… the list goes on. However, shining past a lot of the other names, would have to be Emma Stone. (If you haven't read my author bio, it even says it there). There's something about Stone which is altogether charming and draws you in, but I genuinely think that she would be such a fantastic person to have in your life. One of the more grounded stars in Hollywood, and one who manages for the most part to evade the prying eyes of the press, she seems focused and dedicated which are brilliant traits for anyone, though especially for anyone in such a cut throat industry as film is. As well as this, she'd be so much fun! You could recreate some of her most iconic moments, such as the 'Pocketful of Sunshine' scene from Easy A, or that time she lip synced 'All I do is Win' on Jimmy Fallon's show. She'd defo be up for just lounging in your trackies and sharing ice cream straight from the tub, and you could talk about all her favourite things, like The Spice Girls, and just have a cracking time. She's someone who emits authenticity, and as well as being real, she seems to be a really caring, thoughtful human being. Emma is a gal I would love to be pals with.
words by Rehana Nurmahi
Carly Rae Jepsen
Between the time that I seized a radio station for an hour  to play the entirety of E•MO•TION, one of the best pop albums of late, as well as a sequel show for Side B, a reputation was sealed for me as Southampton's resident Jeppo obsessive. When I pause to relive the afternoon that saw me create an American iTunes account and buy credit for it from a dodgy South African site purely to obtain Side B a whole twelve hours before its UK release, it's hard to argue.
If the 'I Really Like You' video is anything to go by, a typical day in the inner circle of Carly Rae tends to involve dancing down the street with Tom Hanks and Justin Bieber, and the who's who of pop magicians from Sia to Vampire Weekend graduate Rostam Batmanglij that can be found in E•MO•TION's credits (and the funky, forward-thinking likes of more recent collaborators The Knocks and Danny L Harle) would surely make for a cracking takeaway binge in a studio whilst finishing an album dinner party or two. Unlike the jarringly sterile regurgitations of existing formulae found in many corners of the charts today, her music feels like a glorious homage to the sounds she grew up on with a shimmering sense of charisma dealt by her refreshing topical choices and jubilant delivery. Add in that being pals would make it so much easier to track down the other 230-odd songs from the E•MO•TION sessions without jumping through elaborate (and perhaps slightly illegal) hoops, and I'd be up for going to the store with her any day.
words by Xavier Voigt-Hill
Mark Ruffalo
There are a lot of famous people with whom I would love to hang out, but if I had the opportunity to only choose one, I'd go for Mark Ruffalo. I know, a lot of Marvel die-hard fans would have chosen Robert Downey Jr. or Tom Hiddleston. Indeed The Hulk might not be the most popular choice, but off-screen Ruffalo is an engaged person with strong opinions that he does not hesitate to display on social media, and for that I admire him. Also, he seems like someone who takes the time to enjoy simple things in life; someone who isn't pretentious because of his cinematic success. Who wouldn't want to visit Los Angeles while talking about the environment and feminism with an actor that went on playing from the shy Matt Flamhaff to Dave Toschi in a thrilling serial killer movie? It would be nothing fancy, just enjoying simple moments and debating. Plus, he could tell me all the little secrets of The Avengers Assemble cast while drinking caramel macchiato at some unknown Hollywood Café. Maybe if you hang out with Mark Ruffalo, you could meet his fellow co-workers too…
words by Lisa Veiber