Disney's latest venture sees a visually stunning retelling of the beloved 'The Jungle Book' in a way which, although loses its tone at points, mixes authentic, old-fashioned story-telling with a thrilling pace and acute wit.
It's impossible to accuse Disney of being too timid, too wavering in their dramatic exploits – especially of recent years. But perhaps the right description entails something just a little bit shaky. Disney's latest dive into their classic archive is a tremendously stunning remake of their 1967 classic The Jungle Book, at least stylistically. Boasting a stand-out, in-your-face, oh-that's-whose-voice-it-was cast including Bill Murray, Idris Elba, Ben Kingsley and Scarlett Johansson, there's something about Jon Favreau's remake that simultaneously panders towards a CGI addicted audience at the expense of a resulting inconsistent tone, yet succeeds (with relief) in recapturing and redefining the charm and humour of the original.
From the off-set, we are swung (literally) into a spectacular visual world of the large, leafy trees of the forest, spinning sun-rays off in all directions, encapsulating man-cub Mowgli's (newcomer Neel Sethi) world of the jungle. It's breath-taking to say the least, and such stunning visuals are fortunately consistent throughout the entirety of the film's 105-minute run time. Without a doubt, this is the area the film predominantly thrives in, and with several shots taken straight from the '67 original and upgraded to the class of modern-day cinema visuals, Favreau and cinematographer Bill Pope have done extremely well to land such a well-loved name in the same pool as films of similar visual standards like Avatar (2009) and Academy Award favourite Mad Max: Fury Road (2015).
Yet there is just something off-putting about the great use of CGI to create not only the magnificent landscapes, but the multitude of all-talking – and occasionally all-singing – jungle animals and creatures. It seems rather superfluous on an array of different levels to say that it doesn't really seem natural, but for a film making a big song and dance (again – literally) about turning animation into live-action, the shallow into the deep, and the good fun into a good message, you'd expect a level of engaging realism The Jungle Book misses only just. Understandably, there's no getting away from the level of CGI used to create such animals, but for a good half an hour into the film, it is all too easy to get lost in just how tacky many parts appeared.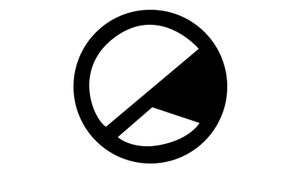 Yet perhaps I may have spoken too soon. After a good chunk of the film, it becomes easy to forget these are just computer generated animals with the voices of the famous and the celebrated. The film is made up of a great amount of both heartfelt and genuinely fearsome scenes – which is not to say they act as a distraction from the (probably unavoidable) slightly unnerving animals, but it's as if those heartfelt moments and heart-pounding scenes consume our characters, giving them life which humanises their actions and speech. Such an act is commendable, and the problem of feeling somewhat disengaged from the film becomes somewhat trivial – eventually.
But it's really Murray's performance which carries the film. No doubt it only really picks up after his character, Baloo the bear, is introduced. Perfectly suited for the witty remix of Baloo, Bill Murray delivers as only Bill Murray could. As well as Baloo is written (and he is written superbly), it's Murray who carries it to comic perfection, with most of the laugh-out-loud moments stemming from his lines and delivery. Still, it's near impossible to ignore Johansson's performance whose portrayal of the spine-chilling Kaa the snake levels in a genuinely eerie, though brief, scene. I only tenuously wish she'd been given more screen time, not wanting to risk her character turning slightly comical as is often unfortunately done.
See The Jungle Book expecting a musical, you'll be disappointed. See it knowing the darker tone, the darker realism, you'll be mildly but pleasantly surprised. With two of the songs from the original making an appearance, 'The Bare Necessities' links the remake back to the original with warm hands,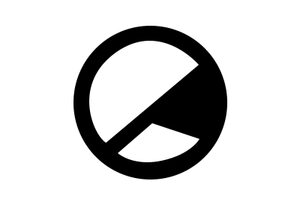 appearing as chipper-sweet as it should. The chirpy 'I Wanna Be Like You' however, seems more than a little out of place in the midst of darkness in the swarm of King Louie's 'monkey-army'. It is, however, undoubtedly comical to hear the words 'ooo-be-doo, I wanna be like you-oo-oo' come absolutely deadpan from the voice of Christopher Walken.
The Jungle Book is absolutely a decent, commendable attempt at a magnificent remake of a well-loved classic – and there are many parts which are, indeed, magnificent. However, although far from hit-and-miss, the remake comes closer to being wonderfully average rather than wonderfully magnificent. With the tone a little bit all over the place, the climax a bit yawn-inducing and Sethi's performance, although judged with high standards, a tad disappointing, The Jungle Book is one which will easily be forgotten though with its stunning visuals, won't be any time soon.
Frankly though, let's just hope Disney leave it at that. Though I can already smell the green-scented trail of sequels, prequels, the works; 'The Jungle Book: Before the Book' coming to a cinema near you in 2020, anyone?
The Jungle Book (2016), directed by Jon Favreau, is distributed in the UK by Walt Disney Pictures. Certificate PG.