Few characters in book or film hold as familiar a place in British culture as James Bond. He is so iconic that the Bond franchise has become inseparable from the real world. The fact that he performed a sketch in which he escorted the Queen to the 2012 Olympic Games, only highlights this fact. Emilia Clarke has recently said she would like to take up the 007 mantle and become the first female Bond but, personally, I feel having a woman as James Bond would be very weird. Bond has become an icon for several reasons and Clarke, or nearly any woman as Bond, would undermine this status.
Firstly, Bond epitomises masculinity. Women fawn over him and every man wants to be him. Bond's love of drinking, women, fighting, gambling, cars and guns are some of his defining characteristics. Although SPECTRE wasn't as well received as Skyfall, by going back to a more traditional Bond format, it easily showed what the audience expect from Bond. We expect ridiculous action set pieces, car chases, explicit seduction and sex scenes, but also we expect moments like Bond leaping from a train being destroyed, only to straighten his tie straight after. This is quintessential Bond, and it's what makes him such an icon: he is always the coolest, the most suave, always ready to do what's necessary to save the world but usually with a woman hanging from his arms. This is not to say that the franchise hasn't had strong female characters, with Judi Dench's 'M' and Olga Kurylenko's 'Camille' being capable females in their own right, but the focus has always been on an action hero who encompasses these 'masculine' traits.
Physicality is another reason. Scarlett Johansson has done a commendable job in advancing the allure of a brutal and athletic female action star, but her main role as Black Widow in the MCU exists in a universe full of super powered people and highly trained government agents. Bond is exceptionally good in hand-to-hand combat, with Daniel Craig ushering in a new raw physicality. Being an exceptional fighter is not gender-specific and in movies we always have to suspend rational thought. However, seeing someone like Emilia Clarke, who is 5'2 and 52kg, going up against villains like 'Jaws' would seem silly and unbelievable – unless we get a backstory on why this female Bond is such an exceptional fighter. We have only had small glimpses at his backstory and Bond is largely an enigma. He is a good spy because…he is, and we don't need to know why or how. The more you start changing the spine of the franchise, the further away it is from a Bond film.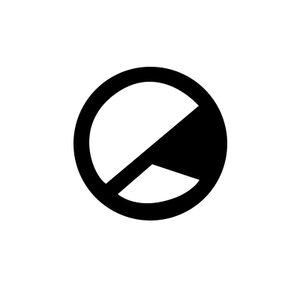 Casting a woman would also be a disservice to Bond's creator, Ian Fleming. Fleming based the character partly on his own lifestyle including his love of gambling, smoking and his affairs with various women throughout his life. Unlike many popular literary-to-film characters, nearly everything in Bond's universe was influenced by Fleming's own life experience. The character of Bond is an amalgamation of many of the British commandos that served in 30 Assault unit and T-force – two groups he had a hand in directing. Furthermore, most of the series' characters are references to people or events in his life. Fleming's Bond is clearly respecting the heroes who inspired him, combined with his own traits, and completely changing 007's gender further distances the film series from the original creator's legacy.
The recent reception to the new, all-female, Ghostbusters may be a good indicator of how a female Bond would be received. I don't think the new Ghostbusters looks bad because it has women at it's heart – the CGI looks terrible and the jokes fell flat, but there is an element of 'why?' Why would they have to touch such a beloved franchise just to make a new one where the male leads have been changed to female? It is just unnecessary, and the effort could be focused on establishing new franchises with female leads. Nowadays, people are usually challenged for criticising something like the new Ghostbusters but sometimes changing the gender of the characters changes the dynamic, humour or substance of a series. I would much rather see an original action comedy starring the cast of the female Ghostbusters or a new spy movie starring Emilia Clarke, than to see the legacy and iconography of two beloved franchises be undermined – especially in Bond's case.
While I don't believe Bond should be a woman, I could see him being a different race – especially with the buzz around Idris Elba potentially being up for the role. But still, I think they have to be careful here. The last two Bond films have had a degree of continuity, thanks to the presence of Judi Dench's 'M'. If Elba were to be the next 'James Bond', they would probably have to scrap Ralph Fiennes and the supporting MI6 cast or simply make Elba '007', not Bond. It is far-fetched to believe no-one would notice Bond's skin colour changing. Bond films have had their highs and lows but something that has always remained is his character traits and style, casting a woman would completely change parts of his character and this would definitely, in my view, threaten to undermine his iconic status in Britain.
To see Sam Mendes discuss Daniel Craig's last Bond film, SPECTRE, watch the video below.