In a freak turn of events, Records Editor extraordinaire Sam Law has entrusted this edition of 'This Week in Records' to someone wholly incapable of putting together a cohesive sentence, let alone a whole article featuring more than one artist. Nevertheless, I stride boldly onwards, ready to conquer whatever the heck the wonderful world of music has in store for me today. How exciting.
Roll up ladies and gents, because we've got exceptionally enjoyable releases from the likes of Palace, Akira Kosemura and Joji this week – there's no better time to be alive if you're after enjoyable music for the ears. However, everything must have a yin to its yang, a right to its wrong, a Belle to its Sebastian, a Shrek to its Donkey and an end to its reader's patience. Let's start with the more disappointing release of this week.
Empress Of – Us
After a frankly stunningly underrated debut, Me, Honduran-American singer/songwriter/poptimist extraordinaire Lorely Rodriguez has been keeping quiet – until now. Returning with Us, Rodriguez writes a series of songs that are straightforwardly more romantic, direct and assertive than any of her previous, more isolated tracks from Me. The difference between the two albums is visible from the outset – their covers staunchly opposing one another. The monochrome, introverted Lorely on Me is no longer – she sits, defiant and powerful upon the exuberant orange background of Us, ready to take on whatever the world throws at her.
Unfortunately, Us works more as a statement than it does as an album – its more straightforward pop direction perhaps welcome to some, but not others. The weighty analog synthesisers of Me have been replaced by a more generic Latin-infused synthpop palate, in a fashion that's exactly that – in fashion. It's music that you could more easily put on at a party, but it's not going to work its way into any specific ears quite as her debut did for so many. It's a simple pop album, but one made even more disappointing under the weight of its predecessor; after so much of the glossy synthesisers and plain vocals on tracks like 'I Don't Even Smoke Weed', I'm desperate to relive the dynamic range presented on 'Standard', or the blaring siren soundscapes of 'Threat'. Give me the old Empress Of any day.
Akira Kosemura – Yearbook
It's amazing how far just one minute of music can take you. As soon as the first few notes of Yearbook ring out, I'm instantly transported to 2015, to the A-Level Art class where I first heard the plainly spoken art of Akira Kosemura. At the time, I was listening to Polaroid Piano, a collection of short, delicate compositions that bend under the weight of their collective emotion – and right now, I'm listening to much the same.
Kosemura very much sticks to the 'if it ain't broke, don't fix it' mentality, which could perhaps prove problematic for an artist nearly 11 years into their career if the 'it' in question wasn't so perfect. Yearbook comprises of three progressively longer tracks – each only involving just one man and his piano. These are best listened to with headphones – Kosemura has a habit of positioning microphones so that even the sounds of the keys, their weight and texture as they are pushed down, are captured in detail. It gives an almost percussive quality to the music on occasion (best highlighted on the aforementioned Polaroid Piano) but most importantly It's intimate, cosy and melancholic all at once. Yearbook continues Kosemura's understanding of music as memorial, as a window into a moment, into the most minute of interactions and into the seat of the artist themselves.
Palace – 'Heaven Up There'
There's a stillness in the first minute or so of the new Palace track 'Heaven Up There'. A few scattered notes are bent and warped by tender use of reverse reverb, but all is placid, for now. From humble beginnings, the song blooms and grows from simple roots – a vocal layer here or there, a shuffling, muted drum pattern gently chugging along and delicate, palm-muted arpeggios fluttering above. Each repetition of the song's defining, titular lyric; 'Is it heaven up there?' is greeted by another musical texture, until, slowly, the song takes on an expressionistic ambiance and painterly beauty greater than the sum of its parts. Slowly but surely, the track reaches its climax, sprinting in the last few seconds – a singular break in the ambiance feeling like a rush of air before it tips, spills and cascades outwards into a flurry of audible light.  For the remaining minutes of the song, here we float, suspended in almost dizzying post-rock heights as Leo Wyndham's vocals fade to black. If there were a musical equivalent of 'God rays', this would be it – beams of sound that shoot straight through your heartstrings.
'Heaven Up There' represents, fittingly, an incredible high within Palace's discography. From humble beginnings, they've outgrown their niche – triumphing, musically at least, over their lackluster, 'indie landfill' contemporaries (I'm looking at you, Blossoms) and maturing in sound to incorporate the expansive, textural layers presented in this latest track with finesse. Their album, TBA as of writing, is sure to be a treat if this sonic experimentation continues – perhaps we'll get a distinctly Palace brand of, say, Shoegaze? Only time will tell.
Julia Holter – 'Words I Heard'
'Words I Heard' is Julia Holter continuing to do what she does best – provide gilded orchestral sophisti-pop whose influence can be heard in anything from Grouper to Oneohtrix Point Never. On the release version we are treated to two versions of the single – an edited version placed before a slightly longer extended cut – personally, I find the extended cut to be a better representation of Holter's vision, giving plenty of room for her music to blossom and grow. The track's shrill string section compliments a pensive double-bass line and, of course, Holter's trusty piano; all merging together into the musical equivalent of a botanical garden. 'Words I Heard' is from Holter's upcoming 'Aviary' LP, which promises to expand upon 2015's sensational Have You In My Wilderness in ever more diverse ways. Holter's soundscapes here sound lusher and more varied than ever, forever ready to coax you into her world.
Rival Consoles – 'Them Is Us'
There's something telling about the deceptively simple cover art of 'Them Is Us'. Whilst it still maintains the minimalist aesthetic that Rival Consoles is known for, something has changed. Whilst normally the covers evoke the papercut visual simplicity of late Matisse, the dribbling, gelatinous inky matter that coats 'Them Is Us' suggests something more amorphous, more complex, more fluid.
The new direction that Rival Consoles has taken on this track is nothing short of marvelous, presenting ever so slight adjustments within the artistic career of its secretive creator. The blending of acoustic and electronic instrumentation is seamless, as icy hi-hats rattle between thrumming strings and glossy keys. Everything breathes, evolves and diversifies as the track progresses, eventually ending with the sounds of trickling water – the remnants of these fluid elements running together as one. 'Them Is Us' is IDM at its best – unreachable music better suited to an art exhibition than to a streaming platform.
Tiny Ruins – 'Olympic Girls'
New Zealand's finest indie-folk prodigy, Tiny Ruins takes the gold medal (I'm so sorry) on her latest song, 'Olympic Girls'. The track shows a real development in scope and complexity of sound from her simple folksy roots on albums like Brightly Painted One.
Hollie Fulbrook's vocal performances here are tremendously evocative – the simple lyrics "Weren't we born to break out /To feel the muddy banks swell?  / I think of you on the dancefloor / In a stuccoed motel / Forecasting when and where we'd end up" bound alongside a galloping rhythm section, with different instrumentation weaving in and out to underscore her breathy, delicate vocals. Her voice oscillates rapidly between wistful highs and sincere lows, followed at every turn by a jaunty electric guitar – accenting each line in tandem with softer fingerpicked guitar lines aplenty. The upcoming album of the same name is scheduled for release in early 2019 and will undoubtedly prove a triumphant listen.
Vulfpeck – It Gets Funkier IV
UH HELLO YES FUNK DELIVERY FRESH AND HOT? YES PLEASE.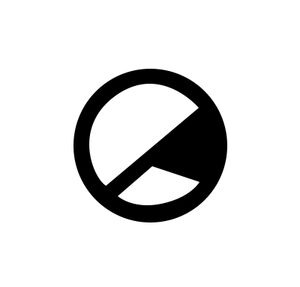 Joji – 'TEST DRIVE'
What's Joji driving away from on the cover of 'TEST DRIVE'? Perhaps the collective memories of all those 'Filthy Frank' videos that he so desperately wants us to politely forget, please? No matter quite how good Joji's music is, or how earnestly he states his need to separate entirely from his previous identity, there's always going to be traces of George Miller, of Filthy Frank and of Pink Guy within any assessment of his latest.
With that in mind, 'TEST DRIVE' scans like a fairly innocuous middle-of-the-road R&B affair – with a plain rhythm section and nothing particularly noteworthy in terms of instrumentation, texture or delivery. It's a little disappointing, considering some of Joji's earlier tracks seemed to have made a fairly intriguing niche for themselves – straddling the gap between the indie and hip-hop scenes via Miller's fairly high stake in… well, the internet. It's always up for debate whether Joji's success stems from his actual musical chops or from his cult following – and the painfully unremarkable 'TEST DRIVE' seems to point to the latter. Absent are those unique elements – the enticingly grimy textures from songs like 'Pills', or the confused strumming of 'worldstar money (interlude)' – so why are we still paying attention? Maybe George Miller's greatest meme is just to coax more and more people into a project just as vapid as 'Filthy Frank' was. Hopefully 'BALLADS 1' will have a few more surprises in store.
Beirut – 'Gallipoli'
Just about making its way into this 'This Week in Records' is Beirut's quirky new pop track 'Gallipoli' – the first from the band after over three years silence since the wonderful No No No. I think a fair few people have tethered memories to Beirut's off-kilter brand of folk-pop, and for many Gallipoli will make them feel right at home, bringing back those hazy memories of their debut and sophomore efforts. The bumbling, odds-and-ends keys that introduce the track and warbling horns that follow soon after act as a strange fanfare of sorts – "We're back", they suggest; "Nothing has changed".
What'll perhaps make people feel at their most cosy is Zach Condon's instantly recognisable vocal tone, set deeply into the mix and almost hesitant at first, mumbling the first few lines as if only singing for himself. This D.I.Y bedroom pop feel is somehow, miraculously maintained even when the track soars upwards –a hushed victory and a minor triumph. The whole track bears this odd, slightly uneasy air that I can't help but compare to established /mu-core In The Aeroplane Over The Sea – it bears that very same mark of being melancholic and exultant at the same time – complete with quirky instrumentation and production. 2019 seems a long time to wait for the new album.
This Week In Records: Playlist Edition
Want to listen to all of this musical goodness? Follow our shiny Spotify playlist for The Edge's picks of what new music deserves to be on your radar each and every week.