Outer Rim is a small step in the right direction to completing Star Wars: Battlefront, although it comes with an unjustifiable price tag.
When Star Wars Battlefront was released in November, it was highly criticised as an incomplete game, with EA expecting players to pay an extra £40 to complete it, via the purchase of a season pass. Four months later, after a Battle of Jakku DLC and a few additional free maps, the first of the four planned expansions to Battlefront has been released, boasting a new mode, two new heroes and two new maps.
As well as the release of the DLC, EA introduced a patch to Battlefront attempting to improve many aspects of online gameplay. This included the introduction of Hutt Contracts – the opportunity to earn more weapons and star cards by completing specific challenges, as well as a new level cap of 6o. Though these additions are welcome, for the sake of this review, I will just be considering the additions provided by the Outer Rim DLC.
Outer Rim is only playable via a playlist that includes the game modes of Extraction, Droid Run, Blast, Cargo and Heroes and Villains. T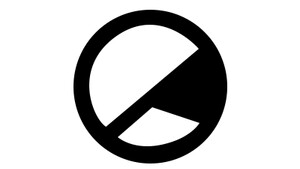 his DLC will therefore not appeal to those who are fond of the large scale modes of Walker Assault, Turning Point and Supremacy. Extraction seeks to rectify this detail, putting the rebels in charge of a cargo shipment that must be escorted across the large maps of Jabba's palace and Factories of Sullust. Though there are checkpoints for the cargo to be escorted, three in fact, it proves to be one of the most challenging modes of the game and to win requires teamwork of the highest degree. If you have the misfortune of being put on the rebel side, expect to lose, as firefights are heavily concentrated at the checkpoints, and getting the cargo through to the end proves near on impossible. These battles are heavily entertaining and will thrill those who are fed up with vehicular warfare.
From Han's carbonite decoration to the Rancor pit, Jabba's palace boasts excellent detail that will please a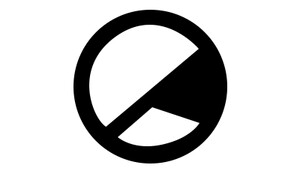 ny Star Wars fan and greet them with nostalgia. Unlike Star Wars: Battlefront II however, Jabba is nowhere to be seen on the map. On the small scale modes, it proves to be an entertaining mix of close quarter fights and free-for-alls. Contrastingly, with little mention in the Star Wars universe, players will form no attachment to Sullust, which is a lackluster combination of machines and warehouses that players will grow tired of quickly.
On the other hand, the two new heroes, Greedo and Nien Nunb, are indeed welcome additions to the very limited roster of existent heroes and villains. Very similar to Han Solo, Greedo provides more agility to the imperial hero roster, boasting high sprint speeds, an ability that allows him to sense where enemies are coming from, a nasty grenade, and finally the skill to lock onto and eliminate multiple enemies within close quarters. Nien Nunb iscomparable to Greedo, with some nifty little gadgets, such as the proximity mine and infantry turrets. These two characters more than hold their own against the other heroes as well as infantry. Yet despite these new additions, the selection of heroes and villains still feels limited. These two heroes could easily have been included in the original release of the game and will not satisfy those gamers who are waiting for Chewbacca to gear up for the rebellion.
The attitude to the new DLC will very much depend on your current attitude to the game itself. For those who had left their Star Wars Battlefront cases to collect dust over the past few months, the Outer Rim DLC offers little justification to pick up the game in the near future. Meanwhile, if you have happily played Battlefront since launch, the DLC will give you even more reasons to enjoy the experience. Additionally, the patch introduced by EA breathes some life into the game once again, allowing further level progression, a larger variety of weapons, as well as star cards and multiplayer fixes. Still, those who purchased the season pass will not be happy with what they got for their money and the DLC will be impossible to justify at a cost of £12 on its own.
Outer Rim is available now for Season Pass owners on PS4, Xbox One and PC and for everyone else on April 5th.