Last week, The Edge was offered the opportunity to have a chat with Marvin Humes. Some of you may know him as ¼ of the old boyband JLS; some may know him as that guy who hosts The Voice; some may know him as that guy on Capital FM. Funnily enough, I wasn't really talking to him as any of those personas, instead, I was talking to Luvbug, the up and coming DJ act which is set to do big things, and has already built up a solid fan base in the last year.
Since Luvbug's new single, 'The Best is Yet to Come' was released on the 15th April, and the fact that Marvin is currently on a UK club tour (one date of which included Southampton's very own Oceana), I took the opportunity to ask a little bit about the work that Luvbug is doing.
So what can you tell us about the new single?
It's the third single I've released under Luvbug. This one's definitely a bit more like a European sort of universal feel, you know what I'm saying? I spent a lot of time in Ibiza last year and I was very heavily influenced by the music over there and when I started working on this record towards the end of last year, I kind of thought that I wanted to, you know, lend from that music that was inspiring me at the time. So for me, the first two records were definitely a bit more UK sounding, but I think that this one is a bit more European sounding so… yeah- it's gonna be really good. It features Roy Stride from Scouting For Girls on vocals and it was a lot of fun working together.
When I listened to it, I'd say that I'd describe it as a summer anthem. What songs would you say are your 'summer anthems', and did any of them inspire this track?
Aah, that's nice! I think over the years Martin Solveig's 'Intoxicated' will always remind me of Ibiza last year. In terms of old school tracks, 'Fade' by Kimberly is probably one of my favourites too.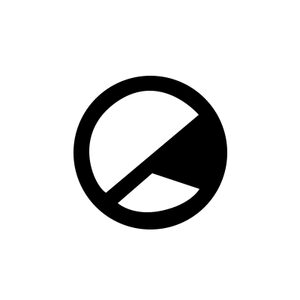 Luvbug have remixed quite a few popular tracks in the last year including Karen Harding's 'Say Something', and Fleur East's 'Sax'. Are there any tracks out currently that you'd like to have a hand at remixing?
Well we've just recorded a remix of the new Jay Sean and Sean Paul track, 'Make My Love Go', so yeah that's just been don!. That should be airing on Capital in the next week or so I think, so listen out for that. There's a track out right now by Lee Walker called 'Freak Like Me' and I'd quite like to do something with that. Yeah, that'd be wicked.
Following on from that, which contemporary artists would you like to record with?
I think for me it's about taking vocalists that sing cross-genres. Like with Roy Stride and Scouting For Girls on this track, you wouldn't associate them with house music, they're more indie and rock. So yeah, it's about putting unexpected singers on dance and house records. Like imagine Ed Sheeran singing on a house record. Or like reggae artists, and putting them in that different genre. Someone like Sean Paul would be sick on a house record.
The vibe and crowd response at a DJing gig is very different from that at a concert from a band or singing group. Having done both, how would you describe that difference and the transition between the two?
Obviously, there are definitely similarities, but it's also different as well 'cos I've been on stage in a band performing hit records, and it's a great feeling because they're your songs. You might have written them, or you would have performed them for a long time. But then DJ'ing is like these big tunes that the crowd may know as much, but obviously you're on records, and you're kind of just behind the decks, so you're not dancing around, you know what I mean? So it's a similar feeling, but kind of different if that makes sense!
Obviously, the genre has a lot of connotations with Ibiza and club culture, and you said you were out in Ibiza a lot last year. Were you involved in that culture a lot when you were younger as well? Can you tell us any stories from those days?
I mean, I've always been DJing; I've been DJing since I was like ten, 11 years old. My Dad was a DJ, and he had his music room in our old house. You know, I've grown up around music heavily, from when I was really young, and I used to go out and DJ at parties with my Dad. I would like, be at these parties, and my Dad would let me DJ for a bit from like 9 til 10, and then I'd have to stay until the end of the set. Sometimes it wouldn't finish until like 2 or 3 in the morning so… I kinda learnt about crowds and about dropping tunes from about then really. Fast forward to when I was like in my late teens; I was in another band before JLS, so from when I was about 17 I was out working. So I never really did that sort of teenage 'Inbetweeners' type holiday when I was like 17 or 18. I kinda did all that when I was a bit older, stag do's and birthdays and stuff like that.
As a student magazine, the majority of our readers are young people; so if any of them wanted to have a go a DJing and following that career path, what advice would you give them?
I mean I obviously think it's not necessarily right think of it as a career at the start. I think start DJing at house parties, and on Spotify and stuff like that, just sort of playing tunes. Then you know, you'll progress to having your own equipment and having decks and stuff… and then… I guess the key at the beginning is to know you're not going to get paid. I was DJing for years before I ever got paid, do you know what I mean? But I was still doing it. So I think you just need to DJ as much as possible, in front of as many people as possible, and just sort of get that experience really. Then if you enjoy it, obviously you can look at it as a career. A lot of DJs now aren't just DJing; they're producing as well, so that could also be another avenue, so it keeps you busy.
And finally, the new single is called 'The Best is Yet to Come'; so what can we look forward to from Luvbug in the coming year or so?
Oh man, right now I'm in the middle of a club tour! Over on my Instagram all the dates are published. It's gonna be wicked; there's gonna be some great nights. So yeah, I'm in the middle of a tour right now, and obviously we've got 'The Best is Yet to Come' available to download now. I'm working on the next track already… Loads of remixes, I said about the Jay Sean one, and then there will be festivals and a lot of dates over the summer as well.
So wherever your readers are going on holiday, you know, hopefully I'll be out and about where they are.
Marvin is a lovely guy, and Luvbug are definitely going to be doing some cool stuff, both over the summer and well into the future. If their music isn't on your radar yet – check it out.
'The Best is Yet to Come' is avaiable to buy and stream now.