In the last of our 'Closer To The Edge' series, we gave you some options to help you along if your idea of a fun summer was spending it in front of a laptop or TV screen. However, we understand that some of our readers aren't that way inclined, and actually enjoy going out and travelling over the summer. This week's article is for you guys – nothing says summer like a good ol' road trip, and no road trip is complete without a jamming playlist! This is a collection of our favourites, just for you guys.
The 1975 – 'The Sound' (2016)
In terms of contemporary alternative summer anthems, you can't do much better than The 1975's 'The Sound.' Lifted from their sophomore album, I Like It When You Sleep, For You Are So Beautiful Yet So Unaware Of It, it's a richly enjoyable track reminiscent of classic dance anthems, but amplified by the band's distinctive, almost poetic lyrical style. With its peppy, infectiously singable chorus, this song is perfect for playing in the car, with the windows (and the roof, if you're loaded/have a convertible) open and the wind rushing through your hair. And, unlike certain other summer anthems, you're guaranteed to look cool should you include this in your Carpool Karaokes!
words by Anneka Honeyball
Ed Sheeran – X (2014)
Ed Sheeran's sophomore album X, pronounced Multiply, is one of those albums which brings back memories of summer for me. Maybe it's only because it just happened to be released in the June of 2014 and in the subsequent months it was on repeat in our household, but nevertheless- it reminds me of summer. It was the album that accompanied my brothers and I on our road trip to Devon that August; an album that all three of us sang along to in its entirety and one that brings back many happy memories. It also brings happy memories of the summer after (July 2015) where I was lucky enough to see Ed perform it live at Wembley Stadium- just him and his loop machine. What a concert. *wistful sigh*
Although I don't think the entire album is necessarily summery, there are specific tracks- 'Photograph', 'Nina', 'Tenerife Sea'- that I can't disassociate with hot days in which the wind is blowing the leaves on the trees. I think as well, what Sheeran did with this album is present an honest, heartfelt album which has an aura of nostalgia surrounding it. Nostalgia, in my mind, for a reason that I can't quite explain, will always be inextricably interwoven with the summer season.
words by Rehana Nurmahi
Catfish and the Bottlemen
For me, there was really nothing else in serious contention here. I have jumped on the bandwagon and joined the Catfish and the Bottlemen obsession. They are one of the best upcoming bands, having released their new album, The Ride, last month (see my Edge review here), and for me, they tick every box for a summer listen. There's loads to listen to if you're new to the band – their first album, The Balcony, is perhaps even better than their most recent release, and their indie rock suits a large range of tastes, in my experience; it was even give the nod of approval from my dad, which is a big deal.
Van McCann, the band's lead singer, has a voice comparable to the Gallagher brothers, and Catfish themselves have a very Oasis feel to them, but reinvented with a modern twist. I'm seeing them twice this summer, the second of which is at Boardmasters Festival; hopefully gonna be a weekend of sun, sea, and good sounds, with Catfish's appearance as the icing on the cake. I'd definitely recommend you give Catfish and the Bottlemen a listen!
words by James Barker
Leon Bridges – Coming Home (2015)
Leon Bridges' debut album, Coming Home, is the perfect road trip album. It's chilled, it's soulful, it's groovy and it's cool. It's damn cool.
With a road trip you don't want a Barney Stinson-esque 'Get Psyched' Mix where everything is all rise and hype; you'll bore yourself and wear yourself out within the first 20 minutes! Coming Home is the perfect blend of calm and rise, and it's such a stylish album with such positive vibes to it. It's like it was tailor made for a summer road trip! Songs like 'Coming Home' and 'River' may be chilled and mellow tracks, but songs like 'Better Man' and 'Smooth Sailin" are much more groovy and upbeat, and then there's songs like 'Twistin' and Groovin" which are the perfect blend of both.
Oozing with style, charisma and positivity, Coming Home is the summer soul album you never knew that you needed in your life.
words by David Mitchell-Baker
Jack Johnson
He lives in Hawaii; he was going to become a professional surfer before starting his acoustic and vocals career. You can't get any closer to the pull of the tide than Jack.
His songs were born from the beaches and should only rightfully be performed on or near one. You've probably heard his low and soothing tones before; his omnipresence and quiet domination of store and bar soundtracks is easily accountable. Minimalist and laid back music that acts like something warm and fuzzy to remind you of the sun when it's long past shining. To me, his voice accompanies long drives in sandy cars and feels like going home.
Impossible to choose a favourite album, it comes down to the nitty gritty business of individual tracks, but even then the task is still daunting. 'Do You Remember' has always been a firm favourite of mine, 'Bubble Toes', the more weighted 'Cookie Jar' and 'My Little Girl.' My advice is to start at the beginning, and don't stop; experience the evolution of his work and his mastery of the mature lullaby.
words by Tash Williamson
Eurythmics – 'Sweet Dreams (Are Made Of This)' (1983)
Frankly, if you ask me, this is a tune for all seasons. There are few songs as culturally iconic and universally loved as the Eurythmics' seminal 1983 track, 'Sweet Dreams (Are Made Of This)'. The song's relatively simple lyrics and funk-ridden electronic riffs are almost hypnotically repetitive – making it perfect for amateur sing-alongs. True, our vocal talents have nothing on the great Annie Lennox, but don't let that stop you from donning your shades and exhibiting your best attempts at 'the robot' as you ride along the motorway!
words by Anneka Honeyball
Jamie xx – 'Far Nearer' (2011)
The year was 2011. In the basin of Bavaria's stunning Haselbrunn, Püttlach, and Weihersbach valleys, was a modest lake upon which a smattering of pedalos weaved beneath a sun that to me, an excessively pale idiot who hadn't previously been abroad enough to know what real sunlight was and thus hadn't packed any sun cream, seared across the shimmers. Perched precariously on a curved blue surface sat my iPod, merrily wafting the steel drums and indistinguishable yet uplifting vocals of 'Far Nearer' around as my skin gently camouflaged itself towards the single cover.
Appreciation of Jamie xx's production by this stage stemmed from two albums: xx, the moody 2009 debut of his then-quartet The xx; and We're New Here, a mesmerising remix compilation that spun the final recorded words of poet Gil Scott-Heron through a fascinating web of rounded and thoughtful electronica that the angsty instrumentation of xx had restrained. The radiant In Colour, his often serene solo tribute to the UK's rave culture and dance music heritage that was featured in our top 10 albums of 2015, did too beckon (Good Times), primarily with its Caribbean lilt and similarly baffling lyrics from Young Thug and Popcaan, yet nothing has quite matched the simple sense of sun-smooched purpose that 'Far Nearer' captured. Recently cleansed from Spotify, may its memories endure.
words by Xavier Voigt-Hill
Panic! At The Disco – Death of a Bachelor(2016)
Panic! At The Disco's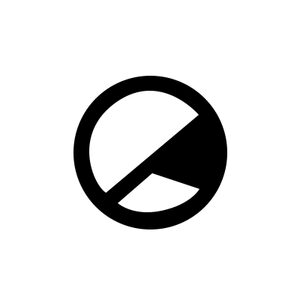 fifth studio album probably doesn't scream summer on its first listen. I mean its fourth song 'Emperor's New Clothes' is just unnerving to say the least, and the album ends on a bit of a downer, with 'Impossible Year' being just a little bit, well, mournful ("there's no good times, this impossible year"). Hmm; *sad face*. However, it's an album received well by Panic's fans – the 'sinners' – and it's an album which tells a familiar story. Being the frankest album I've heard in a while, its brutal honesty about all things life, love and luxury breaks its own seams from the very start. There's no running away from the funk of 'Don't Threaten Me With a Good Time' or the high spirits of 'LA Devotee', two songs which give the album some kind of obvious summery tone, and yet it doesn't pretend like life is ever perfect. I think we can all benefit from the kind of blatant empathy Death of a Bachelor offers, and if not, then hey; it's impossible not to feel good listening to 'LA Devotee', whilst 'Victorious' and 'Emperor's New Clothes' are all the confidence boosters you need. Summer's here, sinners.
words by Sophie Trenear
Ben Kweller – Ben Kweller (2006) 
Found through searching The Way Way Back soundtrack (also a great summer listen) for more than one trick ponies, Ben Kweller's 'Out the Door' – a song released on his most recent album Go Fly A Kite (2015) – led to the discovery of a fantastic summer disc. Ben Kweller's eponymous album marks a growing level of maturity from the young artist, whose simple and repetitive melodies are paired with honest and beautiful lyrics in tempting harmony.
His All-American slur reminds you of a summer road trip across America that you never took. The more sombre notes of 'Sundress' and the lovely ballad 'Thirteen' meld seamlessly with the more upbeat and chilled songs 'I Gotta Move', 'Penny On The Train Track' and 'I Don't Know Why', although 'This Is War', the ultimate track on the album, clashes slightly with the album's faultless tone.
It's a simple yet perfect album for those hot summer days when it's hard to concentrate on something needlessly convoluted. An easygoing and effortless journey with this talented singer/songwriter.
words by Tash Williamson
The Fault In Our Stars Soundtrack (2014)
Although I adore the soundtrack of every movie Josh Boone has directed, the soundtrack to the adaptation of John Green's bestselling YA novel, The Fault In Our Stars, or TFIOS, is the one that is perfect for the summer. Although the story of TFIOS may not necessarily scream a happy summer watch, its themes of young love and rising above the challenges life gives you are definitely something that can be appreciated alongside the warmth of summer.
The album, which features everything from Birdy ballads to Swedish hip-hop, is a blend of the bizarre and the brilliant, and features some tracks which easily make their way on to my road trip playlist. Jake Bugg's 'Simple as This', Charli XCX's 'Boom Clap' and the aforementioned Swedish banger that is 'Bomfalleralla' are probably my favourite for the season; but Kodaline's 'All I Want' and M83's 'Wait' provide a beautiful contrast to those tracks too.
The story is a tale of youth and love, and the tracks on the album fit with that perfectly; and they also, in my opinion, make for a solid soundtrack to the summer.
words by Rehana Nurmahi
Salt 'n' Pepa – 'Shoop' (1993)
"Um, you're packed and you're stacked, 'specially in the back, brother wanna thank your mother for a butt like that." With lyrics such as these, who could resist singing along and just maybe ogling a few butts as you drive around? Sassily sung by hip hop's crudest female trio, Salt 'n' Pepa, 1993's 'Shoop' is a riotously fun track. Written from the perspective of a couple of ladies with serious thirst, it could also be argued as something of a feminist anthem, as it subverts the sexually driven attitudes that are so commonly thrust at women onto men. This nostalgic tune has also seen quite a resurgence in popularity of late, after Ryan Reynolds' Deadpool added it into his own ass-kicking playlist.
words by Anneka Honeyball
Anderson Paak – Malibu (2016)
One of this year's greatest album's for a summer road trip was released in January. Anderson Paak's meticulous and multifaceted hip-hop opus is an intensely personal, and entirely inclusive record. He's a rapper who's been working away for quite a while; but whilst his rhymes and rhythms are fast and smooth, Malibu acts as a showcase for his genre spanning talents. It just flows effortlessly, from the cool soul of opening track 'The Bird', with its jazzy instrumentation, into the irrepressible dance anthem (or at least it should be) of 'Am I Wrong', and 90s Hip-Hop on 'Without You'. The diverse album will happily guide you through the eccentricities of British weather, Paak's voice comforting you as rain spills over the windscreen to the line "Ooh, champagne, let it fall down" on 'Heart Don't Stand a Chance,' or freeing you to sail on underneath clear blue skies.
Also, keeping with the summer theme, the album features several skits referencing the surfing scene – so if driving to the beach to ride waves, and inevitably wipe out, is on your summer bucket list, this album has to find its way into your car stereo.
words by George Seabrook
Pink Floyd
If I had to choose one band that personify my summers, it's Pink Floyd. If you know me, you'll know how I've been brainwashed by that singular band since birth by my progtastic father, resulting in me knowing the ins and outs of one of the world's greatest rock bands since before I could talk.
There are so many songs (and albums) to choose from, but it's the bands seminal record Dark Side of the Moon and one of their last efforts A Momentary Lapse of Reason, that I can't not listen to when summer rolls around. The tracks 'Breathe (In The Air)' and 'Time' from Dark Side, and 'Learning to Fly' from Reason are time capsules. Time capsules for younger me road tripping across the Dorset coast with my parents and my younger brother, sun beaming in the crystal blue sky and windows rolled down, transporting younger me to another realm.
Pink Floyd is home to me, and these three songs are the pinnacle of both my memories of my childhood, and summer itself.
words by Sophie McEvoy
To check out all our favourite summer travel tunes in one simple place, check out our Spotify playlist below and follow us on the service to catch all our future playlists as they appear.