Recently, I was watching Treasure Planet (one of my favourite films ever made) for the millionth time, and the thought came to me that it was a criminally underrated Disney film. I then thought about it a bit more, and realised that actually, that whole era of Disney is underrated; which is strange considering it is one of their best.
The first half of the noughties saw Disney release what are some of their most interesting films, but somehow some of their most forgotten too. I think that is because, during that period, Disney actually decided to do something a little bit different from the formula that they are usually so revered and admired for.
Instead, they made films which were more about narrative, and actually pushed aside the importance of music -not that these films didn't have songs in of course, but they weren't Disney musicals in the expected sense. As well as this, Disney made the choice to depart from the classic romances and princess stories, and instead explore different characters, dynamics and relationships.
In the period I am referring to, six Disney theatrical animations were released: Dinosaur; The Emperor's New Groove; Atlantis: The Lost Empire; Lilo & Stitch; Treasure Planet and Brother Bear.
Admittedly, there are many from my generation, as in those born on the cusp of the 21st century; that were raised on these films, and therefore will always have an attachment. However, children of the current generation generally aren't shown many of these films in the line-up of Disney films they are obliged to watch as kids.
Dinosaur (2000)
Okay, admittedly this is nowhere near in the high calibre of Disney films that were being made then, or in the entire history of Disney really. However, the film actually marks a lot of landmarks for Disney –  as it saw them entering the 21st century in a very different turn. It was the first film since 1985's The Black Cauldron to be rated as a PG; and subsequently, many of the following films of that era followed suit. As well as this, it was the first Disney theatrical film to use Computer Generated animation, rather than the classic technique of animating from hand drawn images. At this point, it was around half a decade before this technique/aesthetic became common practice for Disney… The point I'm trying the make is, though this film was a tad bizarre, it was different- and Disney should be commended for that. Also, that meteor scene still brings a tear to my eye.
The Emperor's New Groove (2000)
Quite honestly, I don't know how anybody could possibly dislike this film. It is a work of top class hilarity. Possibly one of the most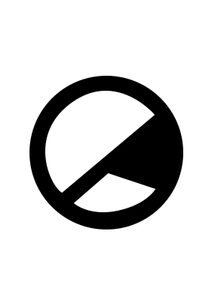 obscure films that Disney has ever made, it is also one of the funniest, with a host of characters that are exuberant, interesting, and just so much fun. This is one of those films that will forever be quoted by my generation, and that's as it should be; so many lines from it are golden. As well as this, there is also an opening number from the one and only Sir Tom Jones, and the film actually teaches some pretty important lessons about compassion and selflessness; even if that character development is shown through a llama voiced by David Spade. It also had its own TV spin-off on the Disney Channel (those were the days, right?), so at least some people realised the massive amounts of potential this film had. Squeaker, squeak, squeaker squeaker, squeakity- squeak. That was squirrel for: "Basically this film is a masterpiece, and should be included in any introduction to Disney."
Atlantis: The Lost Empire 
"Not mercenaries, I prefer to think of us more as adventure capitalists." I'm sorry, but how can you not think that a film with this kind of line in is a work of genius?! Atlantis is a truly smart film, which as I discovered when I re-watched it last week, makes it rather revolutionary. It's not just smart in a nerdy sense – though the use of different languages and references to different mythologies do make it so – it's also smart socially. This film features a black, male, effeminate doctor, a hispanic teenage girl as a mechanic, and a demolitions expert who wants to become a florist… this film's characters are such a beautiful painting of the diversity of the 21st century, even though the film in set in the early 20th. If all of that isn't enough to win you over, it features the voice talents of Michael J. Fox and Leonard Nimoy. Amazing!
Lilo & Stitch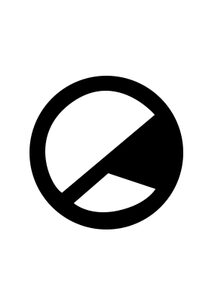 This film will forever be one of Disney's best in my opinion. Way before the hype of Frozen had the world gushing over Disney's portrayal of sisterly relationships, Lilo & Stitch perfected them. A poignant film about family, this film is a touching, and at times, a (somewhat) realistic look at the hardships of a broken home. Despite the aliens and such, this film is real in its themes, and has dollops of heart. Set in Hawaii, the film also allowed Disney to showcase another culture through its animation; the scenes on the beach when they are surfing make for visual wonder. Ultimately, this film is about misfits and outcasts, and how they too have a right to a family, and the right to be loved. Also, Stitch is absolutely adorable and I love him so much. Remember the most important lesson of this film though, guys: "Ohana means family. Family means nobody gets left behind; or forgotten."
Treasure Planet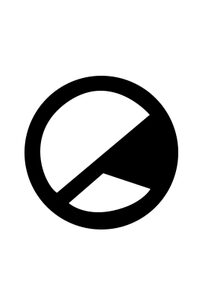 Treasure Planet, how I love thee. When discussing Disney films, it seems that so many people don't know of this one's existence; and if they do, they haven't taken the time to indulge themselves by watching it. In my opinion, that is such a mighty shame. An intergalactic retelling of Robert Louis Stevenson's classic novel, Treasure Island, this film is absolutely wonderful. Packed with exciting action and adventure scenes, lovable characters, and a beautiful score composed by the musical genius that is James Newton Howard, this film deserves more recognition. As a kid, I used to dream of being like Jim, cruising along on his hoverboard; the sun catching his eye and the wind running through his hair. Again, this film also contains some beautifully touching scenes, with some of the most inspiring speeches Disney has produced. (Just watch 'the makings of greatness' scene. Oh man. My heart). It also contains a song by Johnny Rzeznik from the Goo Goo Dolls, which is not just one of my favourite songs from a Disney film, but also one of my favourite songs ever. A song about identity and belonging, 'I'm Still Here' is brilliant, and having had the opportunity to sing it at an acoustic night with a friend, is so much fun to perform. As with Atlantis, if all of this doesn't convince you, I shall turn to the name-dropping game; Joseph Gordon Levitt and Emma Thompson are among some of the voice cast.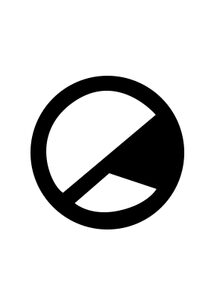 Brother Bear
Okay, I have to be honest with you; I have not watched this film anywhere near as much as the others on this list. Mostly because my brother used to get nightmares from it, so we never really came back to it. However, what I do remember is a charming tale of brotherhood, and the bits I don't remember, I constantly have friends telling me that I need to refresh my memory on. I think one of the things that makes this film exciting, is that once more, Disney took the opportunity to explore a culture that it had yet to explore, and in this case, it does a pretty good job at it. It presents ethical questions too, about hunting and wildlife and our relationship with nature; questions that deserve to be asked. At its heart though, it is yet another story about friendship and love that, though moving and emotional, somehow seems to get overlooked. In regards to this film, maybe it's because it's slightly dark for kids, but either way, it deserves more recognition.
The thing that baffles me when it comes to these films being underrated is that they contain so much of what consumers are begging of Disney now! These last few years – especially since the release of Frozen – have seen a swell of people demanding more of Disney. More diversity. More familial focus rather than romantic. More strong female characters that don't need to be saved by a man. These films don't seem to come up in the conversation as much as they could, and maybe they should. Maybe if people turned to Atlantis, they would see that Disney doesn't always adhere to gender stereotypes. Maybe if they looked at Treasure Planet, Lilo & Stitch and Brother Bear, they wouldn't be complaining that all Disney films focus on romance and teach kids that relationships are the most important thing. Maybe if they looked at the majority of these films, they would see that diversity isn't always an issue in this company.
Disney don't always get it right, and I do think that these last few years have seen them really grow; but I think that if we turn to this era of filmmaking, we can see that they don't always get it wrong either. The early noughties are a high point in Disney's history; I just wish that more people would recognise that.