People in the music industry have been trying their hand at acting for decades and, occasionally, a star is born whose success as an actor far outstrips their musical acclaim. This is far from the norm though. For most? Not so much. It just goes to show that all talent is not equal. In light of the recent acclaim of Lady Gaga in American Horror Story, I'm going to be looking at a few of my personal favourite best and the worst singers-turned-actors:
Will Smith
Of all the singers-turned-actors, Will Smith is by far one of the most prolific and successful. Originally part of the musical duo, DJ Jazzy Jeff & The Fresh Prince, Smith gained fame starring in the TV show The Fresh Prince of Bel-Air which launched his acting career and has resulted in a lifetime of recognition, with the show achieving an almost cult-like following. His acting has since been varied, but predominantly successful, including well-known films like Independence Day, Bad Boys, the Men in Black trilogy, The Pursuit of Happyness and, most recently, Suicide Squad. Smith isn't just popular with audiences. Throughout his long career, he's scored decent recognition in awards season with an Oscar nomination for his role in The Pursuit of Happyness, five Golden Globe nominations and four Grammy awards in total.
Lady Gaga
Lady Gaga has been acting regularly for years in minor cameos as herself in a variety of TV shows and films from The Simpsons to Muppets Most Wanted. Her acting breakthrough, however, didn't really come until she achieved notoriety as The Countess in American Horror Story, a role for which she received a Golden Globe for Best Performance by an Actress in a Limited Series or Motion Picture Made for Television in 2016. That's not to say it's all been easy for Gaga as one of her earlier roles in Machete Kills did lead to a Razzie nomination. Her acting looks set to continue as it was recently confirmed that she will be appearing in the next season of American Horror Story which her Little Monsters will be looking forward to.
Beyoncé
It's not necessarily surprising that when singers give acting a go, casting them as an aspiring or up-and-coming star generally works quite well. Beyoncé is one such acting success story. She made the move to acting with her first real appearance as Foxxy Cleopatra in Austin Powers in Goldmember, a success that has since only been repeated when her role in Dreamgirls wowed fans and critics alike, going so far as to receive a Golden Globe nod and several other nominations.
Chloe Bennet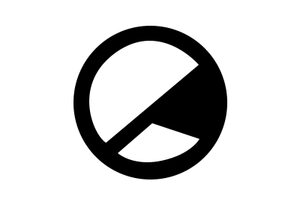 An underrated but personal favourite, Chloe Bennet started her career as a singer in China under her birth name, Chloe Wang, where she released her awful but catchy debut single, 'Uh Oh' and gained national success. However, since her musical debut, she's gone on to act in TV shows like Nashville and Marvel's Agents of S.H.I.E.L.D. to great success and is set to continue to star in Marvel's Agents of S.H.I.E.L.D. as it's renewed for the fourth season this Autumn as Agent Skye/Daisy Johnson/Quake.
Barbra Streisand
Barbra Streisand is one of the most talented and accomplished actresses of all time and one of only sixteen people to 'EGOT' (that is, be honoured with an Emmy, Grammy, Oscar and Tony award). Her roles have been numerous from The Way We Were to the more modern comedy franchise, Meet the Fockers really showing the range of Streisand's talent. It can't be denied that, in the world of singers-turned-actors, her success is rather singular.
Mark Wahlberg
Marky Mark has definitely come a long way from his days singing 'Good Vibrations' with The Funky Bunch in 1996. Wahlberg first really caught the public's eyes in the mid-late 00s, and  more recently furthered his status as a household name with his role in Ted. Since making the transition to acting, Wahlberg has received two Oscar nominations for his roles in The Fighter and The Departed. Although he has more recently turned to producing films rather than starring in them, it seems his success within the film industry is set to continue.
Justin Timberlake
Originally a member of NSYNC* before going solo, Justin Timberlake has made a career of evolving as a performer. It isn't unexpected that he made the move to acting, then, especially given his humble beginnings there too (Anyone remember Model Behaviour?). His roles have been of mixed success but some stand out more memorably than others. Some of his acting credits, like Friends With Benefits, are more enjoyable to watch than others. Bad Teacher strikes me as one of his more memorable roles for all the wrong reasons…
Mariah Carey
Known for being a bit of a diva, Mariah Carey is a big name in music with a Grammy award to her name and the singer of one of the best Christmas songs of all-time but, her limited time acting was not the most successful period of her long career. Her film debut, Glitter, in which she played Billie Frank gave her the 2010 Razzie Award for Worst Actress. Her same performance also got her nominated for Worst Actress of the Decade and 'Mariah Carey's Cleavage' received a nomination for Worst Screen Couple in the same film. Carey wasn't just a hit at the Razzies, The Stinker Bad Movie Awards really had it out for her, too. She was awarded with Worst Actress and the Musicians Who Shouldn't Be Acting Award. It's probably safe to say that the general public opinion is that she shouldn't act again. Ever.
It just goes to show that the course of singers turning to acting does not always run smooth. In fact, sometimes it goes so catastrophically wrong that they never return to the silver screen again. This trend in the music industry is so prevalent that there are dozens of memorable attempts that haven't been mentioned, including the King of Rock and Roll himself: Elvis Presley, Usher, Kelly Clarkson, Taylor Swift and Rihanna.